Well Yay there, Welcome back old friends  
So,  you're attending a homecoming, prom or a black-tie event ? And you want to Fashionably slay with elegance RIGHT ?
Well , Congratulations! you've come to the right place! cos' I've got you covered with everything from affordable gowns to lovely accessories. Today on shays fashion closet it's going down!               I am happy and excited to bring you the best selection of wonderful prom dresses,  accessories , and fashion tips so you can  straight-up slay prom 2016!
I hope you'll ♡  and enjoy Browsing through all the links and items I've picked out, please hit the like button bellow or leave a comment  if you do, it really helps 😉 enjoy ! 
If you want an elegant designer evening gown, there's no reason to wear down your credit cards or break the bank and  buy an expensive dress If you'll only wear it once, ON this site you find designer dresses from Fashion Week such Moschino and  Kate Spade New York, all you do is select the outfit you love, rent it, wear it and return it! Sounds pretty darn smart, right? Ladies, it makes a lot more sense to rent.
I've assembled the 5 best designers you'll want to wear for the big night!
Prom will be here before you know it! Let's face it: the most important part about Prom is the fashion! And most importantly you want to wear a dress you love If you're not the type of gal to wear a gown than a traditional designer or vintage-inspired dresses is the right choice for you, here are some choices of absolutely stunning dresses I have found to make you prom a night to remember

ML Monique Lhuillier Clemence Gown


Black-Tone Black Faceted Beaded Bib Necklace 16 Adj.
I love this designer look by Moniqe Lhuillier for PROM. This is the kind of dress I would recommend  you to wear if you are looking  to make a bold fashion statement. I would pair this with A bold statement necklace, a pair of drop earrings will also compliment this dress well.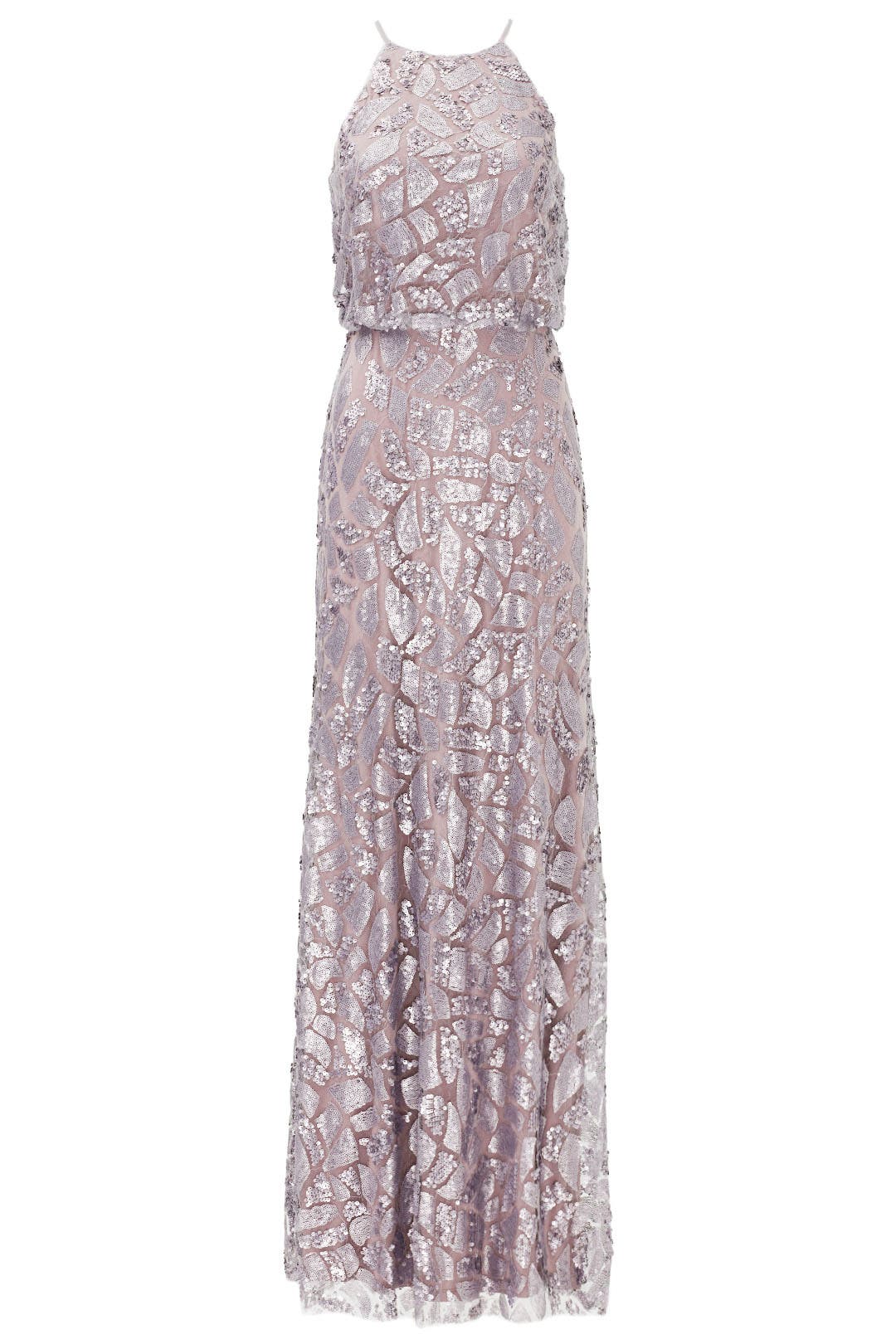 Slate & Willow Grey Ridge Tiffany Gown
Gorgeous! You'll  feel elegant while wearing this BCBGMAXAZRIA Lavender Gown! I Found this Gown to be very feminine, classy and elegant.This dress is for the girly girl who wholeheartedly knows how to embraces her romantic side. For this look, I would go with a slightly pulled back hairstyle with loose curls for a romantic and feminine look.



BCBGMAXAZRIA Lavender Brandy Gown
Party in Style!
This Gown is meant for the girl who takes fun seriously and also knows how to party in style,This stunning designer black and white modern classy Gown by Halston Heritage  is  more for the  for the outgoing and flirtatious girl. I love the side-split on This gown, it's tasteful and  fun you can wear your hair down or up or to the side with this Gown. To complete this look  much more effectively I suggest a pair of stunning drop down hearings and a pair of Black platform pumps or classy.

Get Your DIVA on!
A DIVA  deserves to stand, You will  definitely stand out from every angle in this amazing Thakoon Red Plunge Gown .Yes! Darlin, all eyes will be on you in this fiery stunning RED gown!.
I am obsessed with this gown, I love the bold and yet elegant feel, the sexy plunging neckline and silhouette wich scream  Hollywood glamor. As far as prom hairstyles go an updo would be a perfect choice here . you obviously will want to show off the dress so therefore, I would go for a side swept finger waved updo for an elegant  polished and glamorous look.

Thakoon Red Plunge Gown
Fun and Outgoing!
If you're not afraid to show a little l skin for the prom, then you'll slay in this one!
I Absolutely adore this Gown, Its unique and fun with a trendy vibe.This spectacular short Designer Gown is by Christian Pellizzari  it's the perfect style to show some legs in a dramatic way. This gown will flatter any Curvy, petite or voluptuous girl. This dress is begging to be paired with a pair of beautiful statement earrings, so to complete this look I recommend the hair pulled  up and back sleek in a modern hairstyle to show off your dazzling earrings.

Christian Pellizzari Mixed Media Gown
Elegant! I love the super soft feminine vibe I get from this Gown!this Delightfully stunning lace dress is the perfect choice for the classy and fun girl. No Elegant outfit is complete without a pair stunning shoes, I would complete this look with a pair classy elegant strappy Heels.

ERIN erin fetherston Prosecco Gown
Ladies remember Accessories are your best friend, However, it.s  important  to remember that when dressing for a black tie event, sometimes less is more.
 An impressive statement necklace is great for a gown that is plain on top- in that case Sparkle And Shine Darling! however if you're wearing a classic look such as the Erin Prosecco dress feature  above it would Be more appropriate to  wear a piece of jewels that would add a subtle touch of sophistication and  charm to your look,  because with this dress  elegance is key -therefore, the smart choice would be to wear a classy piece such as crystal necklace with a touch of pearl to brilliantly shine !

kate spade new york accessories On the Town Necklace

Gold-Tone Porcelain Pink Rose and Simulated Pearl Drop Necklace 16 Adj.


Silver-Tone Crystal w/ Swarovski Elements Vine Teardrop Necklace 16 Adj.
Hairstyles can add some pizzazz to your entire look. You'll suddenly feel confident with hair that complement and flatter your look. Hair pulled back such as an updo is Perfect for strapless , halter or one shoulder dresses.
Make sure to check out my next blog, It will be all about my beauty uniform. I will be sharing with you all my  favorite go-to outfits accessories and much more.Ladies, We are going to have fun with this one, I will take you into my closet and share my personal style with you.
                                           So, darling, you come back now! ok
                                                  be well and I will  see you soon .
Xo Shay!